Let Your Property Help You Pursue Your Dreams
Our LAP loans are available to both Self-Employed as well as Salaried borrowers for a wide range of needs including business requirements, funding marriage, higher education, health treatment, property purchase, construction or renovation, repayment of previous loans or a mix of these. With attractive…offer loans against all types of properties.
Key Benefits of Loan Against Property
Generate additional income from an otherwise idle property
Withdraw money as per your need and save on interest cost.
Flexibility to withdraw money deposited earlier.
Very Competitive rate of Interest
Can be availed either as overdraft or demand loan as per your need.
Deposit surplus money / regular income / salary and save interest.
Loan available Upto Rs.10.00Cr
Your home can be your shield. Get finance against it.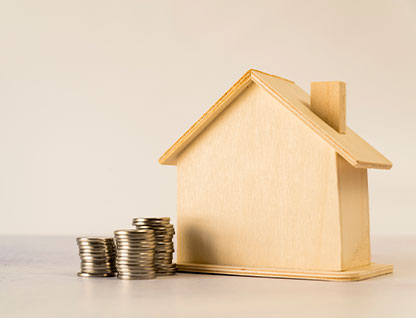 Eligibility Criteria for Loan Against Property
AGE: Individuals with minimum age of 21 years and maximum upto 65 years can apply.Education Qualifications – Graduate and above
TENURE: Banks give loan upto a period of 15 years depending upon your age
LTV: Banks typically give mortgage loan for a LTV of 60-70%.
ITR: For self employed, business existence of minimum 5 years and ITR of 3 years is required
CIBIL: Bank consider 650 and above credit score to be eligible for mortgage loan
Note: In case of low CIBIL score, you can be eligible for few banks or NBFCs with some additional conditions like higher interest rate and higher margin
Start your application for Loan Against Property